The bird poster of natuurposter.nl is available from Birds Netherlands.
Photographers and nature lovers Rob van Veen, Inge Duijsens, Kees Willemstein and Coen Franken gathered their most beautiful bird photos especially for this poster. You will find a variety of birds that are found in our Dutch gardens, the meadow, forest and beach areas. The bird poster helps you easily recognize more than 100 common birds in the Netherlands.
The bird poster is especially for education and resale also per set of 10 pieces to order, at an attractive price per piece.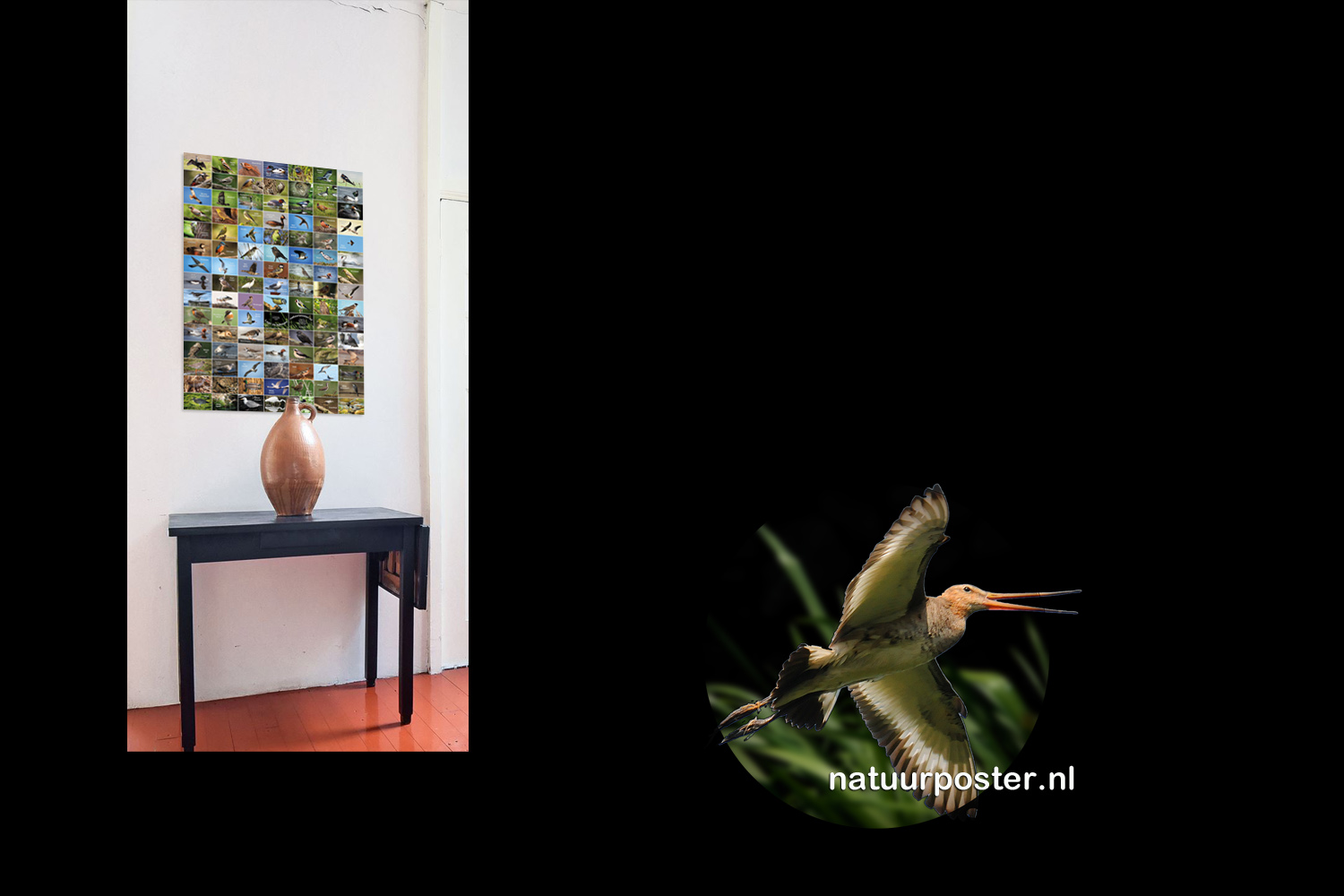 With the help of this bird poster, the birds will learn from the head in a playful way by hanging the poster in a place where you are passing or staying on a daily basis. Hang the bird poster in the bedroom, on the hallway (door), fridge, in the living room or on the toilet. The birds on this poster are arranged alphabetically by name.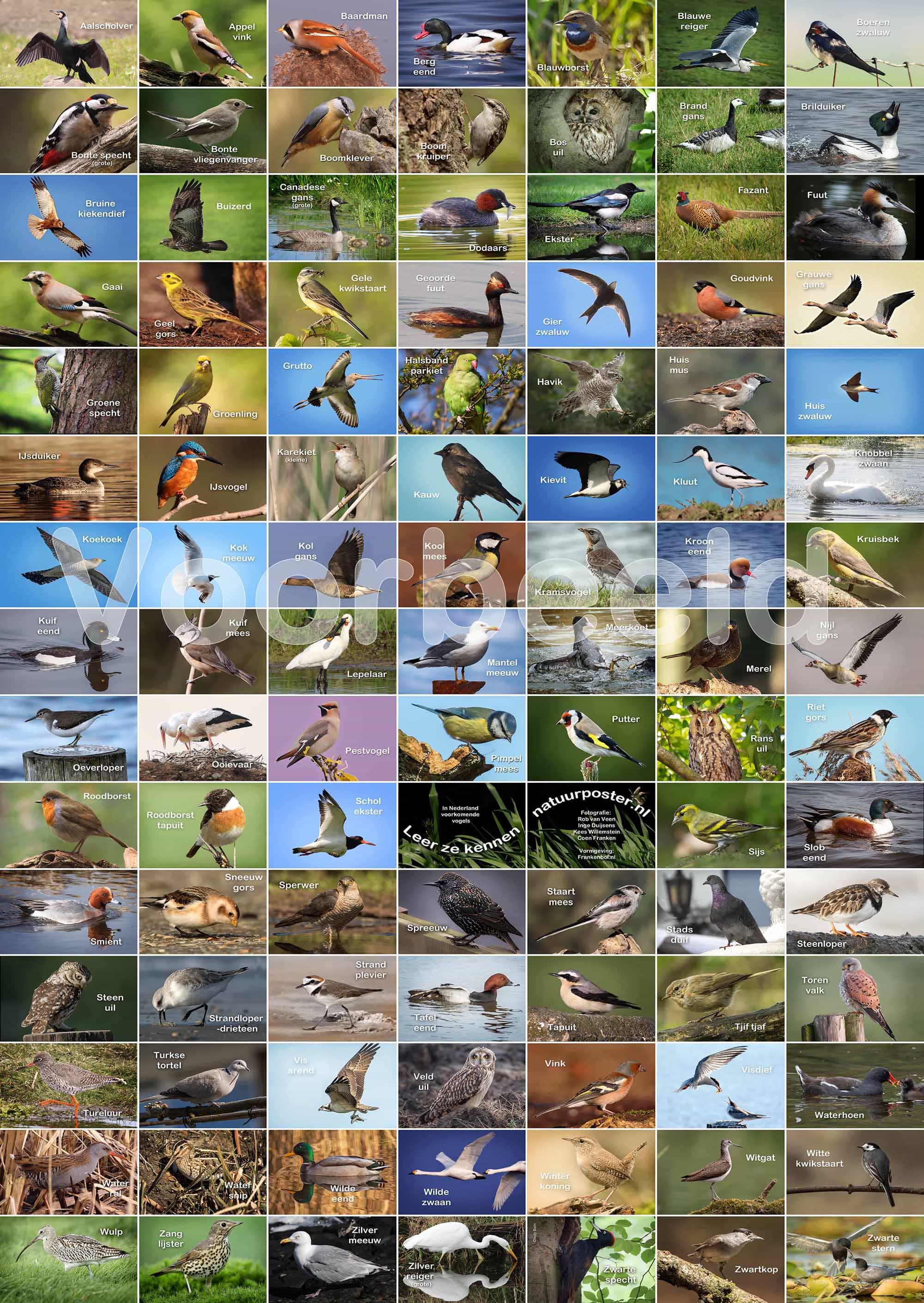 The photography/image is printed for you on aluminum plate. This makes the wall decoration suitable for indoor and outdoor. You can order the aluminum plate separately if you want to use a suspension system (suitable for hanging mirrors or Dibond). You can also order the aluminium wall decoration in birds Netherlands directly at the same time as the wall decoration hanging system or 4 drill holes with spacers.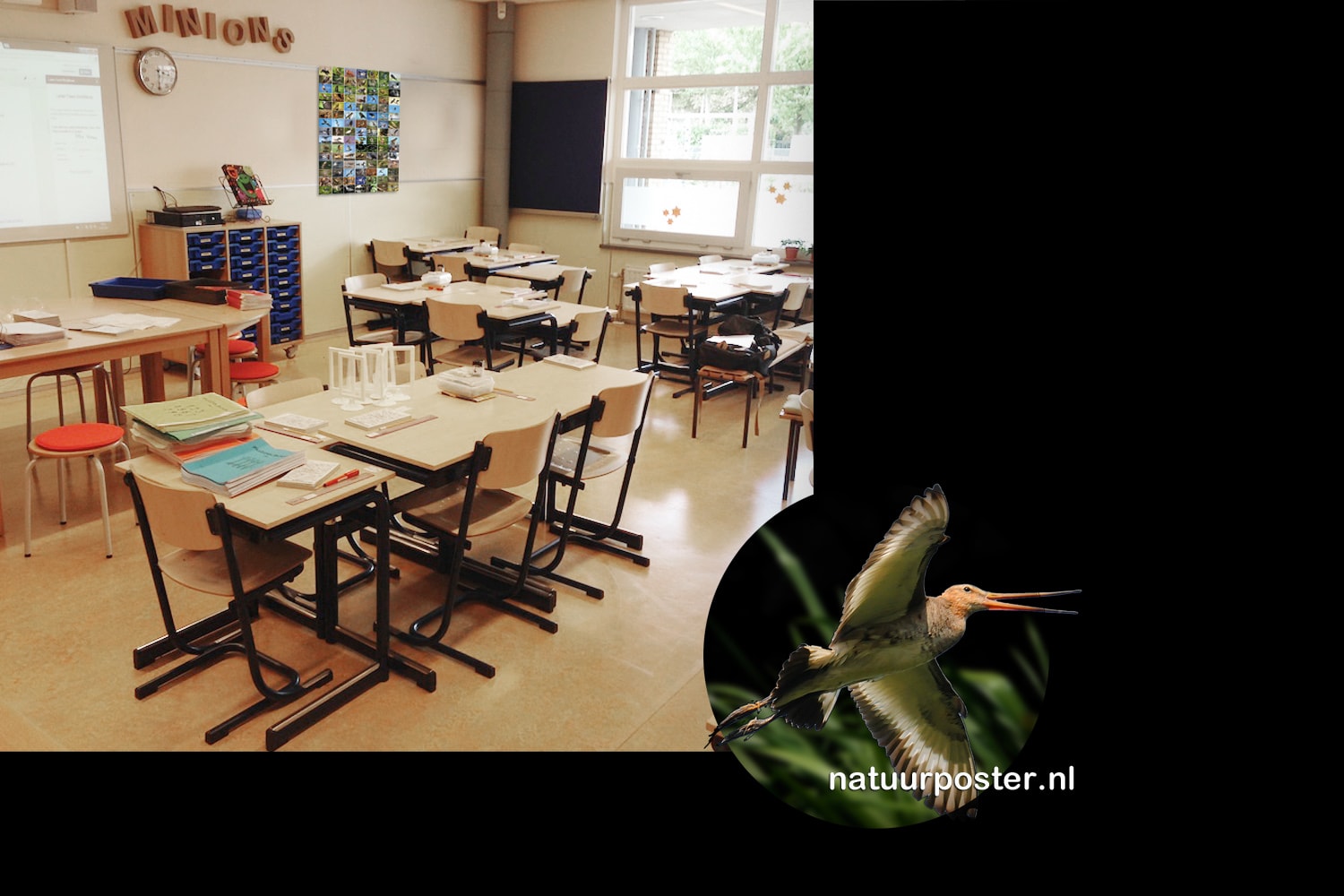 View and read more about the bird poster of birds Netherlands.
Do you have a wish or question? Please contact Vogels Nederland